Evan Verge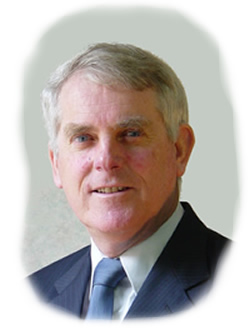 An Affiliate of the Institute of Chartered Accountants and a Fellow of CPA Australia, Evan is also a member of the Australian Institute of Credit Management, the Australian Institute of Management and the Australian Recovery Insolvency and Turnaround Association (ARITA).
Committed to the advancement of the profession, Evan was, until very recently, on the Public Practice Committee of CPA Australia. He has previously been a chairman of the Public Practice Committee and a member of the Professional Development Committee. He has also been a State Committee representative and Branch Secretary of the Insolvency Practitioners Association of Australia (IPAA) and director and State member for the AICM.
Evan is well qualified to handle most aspects of public accounting and insolvency, with registrations as an Official Liquidator, Trustee in Bankruptcy and as a Tax Agent. Academically, Evan holds a Master of Business degree in Public Accounting.
Prior to his involvement in public accounting, Evan was for thirteen years in management positions for Australia's largest insurance company. He then moved on to become the assistant to the Chief Accountant for Wesfarmers Co-operative Ltd, before joining public practice as an Insolvency Manager with a CPA firm in 1982. He became a partner of that firm in 1985 and remained so until joining this firm.
Married to Margaret and father of three adult children, Evan is a committed Christian. He also maintains sporting interests in tennis, football, cricket and basketball, while his quieter pursuits include general relaxation at the beach, reading and fishing.